Hand-picked Collection
Website Builders for Marketer. No coding required.
No-code website builder tools are the perfect solution for marketers and teams who need to create a website quickly without the traditional dev time.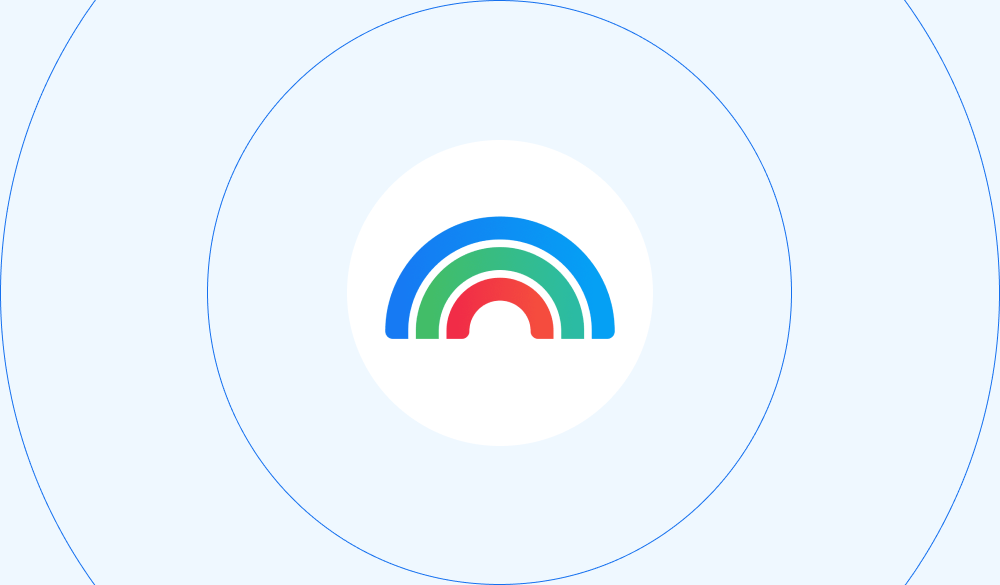 Plasmic
Plasmic is a visual, no-code page builder and CMS for any website or codebase.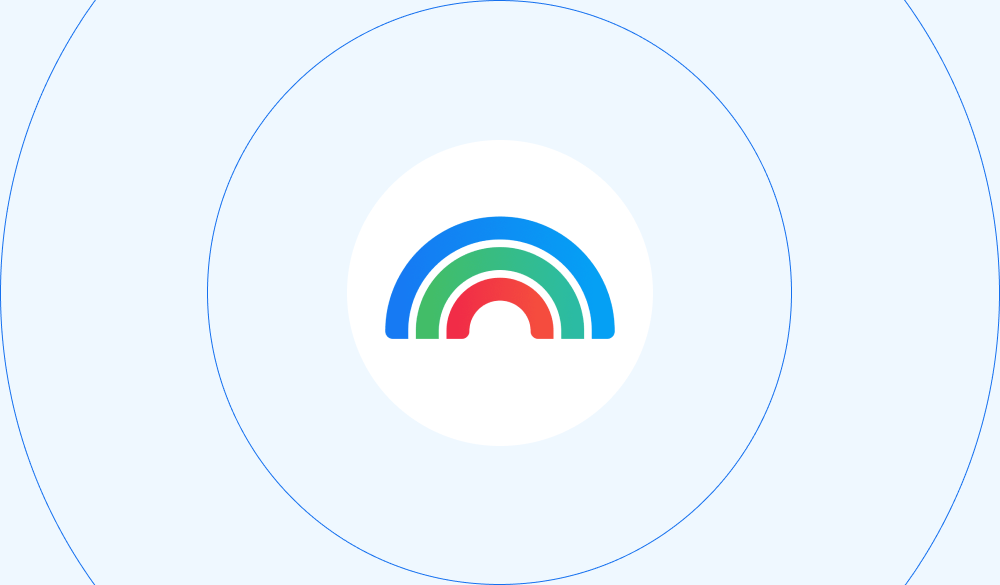 Plasmic
Plasmic is a visual, no-code page builder and CMS for any website or codebase.
Visually Build and Optimize Website Without Code
Features
It offers an awesome
Free Tier
, free forever until you scale
You can
import
design directly from Figma
Build an entire site without any coding (great for marketer)
Ready-to-use
templates
& components library
Responsible
design controll for any devices
Design to code
auto generate (great for developer)
Create your own
components & design systerm
(great for management)
Intergrate with existing websites & codebase
Intergrate with any data sources
Build-in
Headless CMS
with unlimited usage
A/B Testing
, Targeted Content, Scheduled Content, Version History
Enterprise compliance, multi-collaborater, roles and permissions
Why we pick this tool?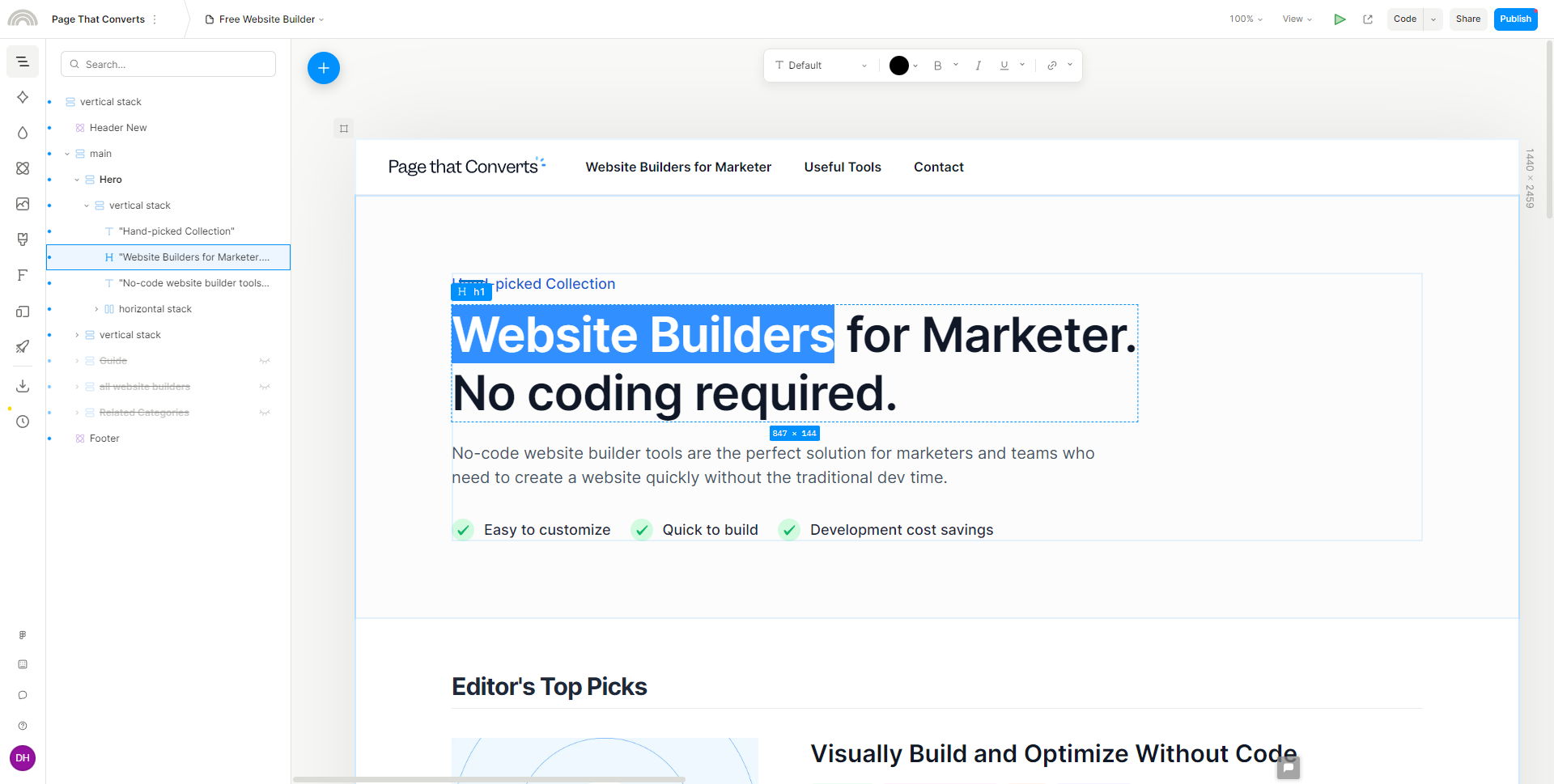 We use Plasmic to build our page visually, editing page content has never been so easy and fast before. (The slider above is a ready-to-use component in Plasmic.)
Plasmic enables free-form content with total visual control — entire sites can be built from scratch without code.
Designers, marketers, product managers, and more can use Plasmic to create pages — from landing pages to content pages to page templates. Or they can create parts of pages, such as banners and promotional sections.
In code generation mode, Developers can override anything, they can continue using all their existing development workflow while iterate on the design visually.
Pricing Options
$0
Starter Plan
10K monthly page views
Up to 3 collaborators per team
7-day version history
Up to 3 editors per project
Unlimited Headless CMS
Unlimited projects
Unlimited publishes and syncs
Free hosting
Custom domain
Community forum support
$100
Basic Plan
100K monthly page views
Up to 10 collaborators per team
30-day version history
Standard support
Everything in Starter Plan
$480
Growth Plan
500K monthly page views
Up to 30 collaborators per team
90-day version history
Branching
Specialized team roles and permissions
Localization & Localized CMS content
A/B testing & Analytics
Targeting and segmentation
Scheduled content
Priority support
Everything in Basic Plan
Customized
Enterprise Plan
1M+ monthly page views
Up to 30 collaborators per team
180-day version history
Uptime SLA
Single sign-on and domain capture
Custom features developed
Private shared Slack channel
Everything in Growth Plan
Read Our Editor's Guilde
Want to know which platform is the best for marketer? Check our buying criteria here then select a tool from the list.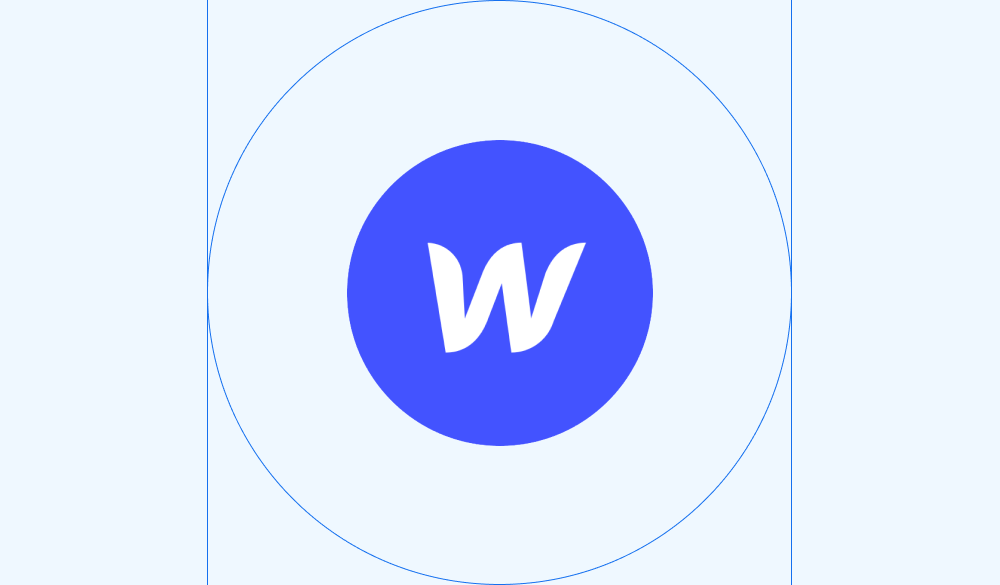 An intuitive drag-and-drop website builder, allowing users to create custom layouts, add animations and interactions, and create custom forms.